Giuseppina Tollini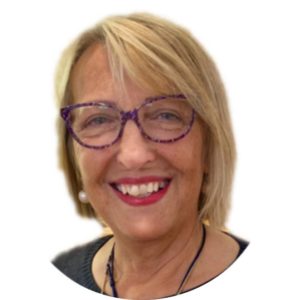 Graduated in Philosophy, she obtained the "Doctorat en Naturopathie" in Brussels, attended the School of Homeopathy and the University of Medicine and Surgery.
In her personal journey she was trained in:
The M.T. (Transcendental Meditation), Reiki and Universal Reiki, Psychodynamics, Vibrational techniques of Baba Bedi and Channeling also with the teachings of the English Spiritualist School.
Naturopath with specializations in Iridology, Flower Therapy, Phytotherapy, Homeopathy.
Teacher / operator: ThetaHealingTM, E.F.T. (Emotional
Freedom Techniques), Energy stretching.
Operator: Ortho-Bionomy®, P.M.T. (Pyramidal
Transmutation of Memories), The Reconnection® and
Reconnective Healing®.
Personal trainer.
4Life businesswoman and Team SEN (Social Economic
Networkers®).